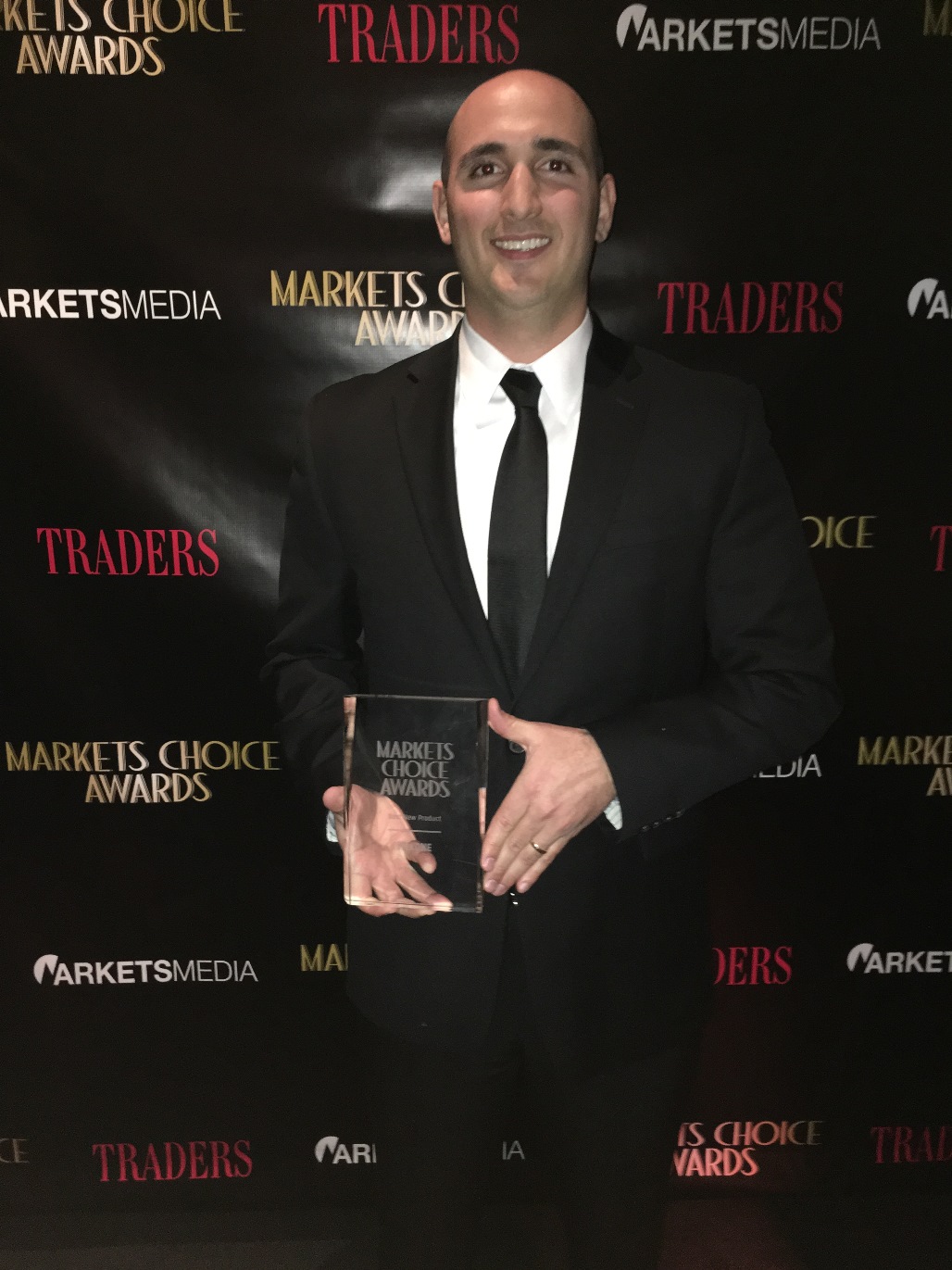 — FlexONE OEMS Takes Best New Product Category —
— FlexTRADER Notches Multi-Asset EMS Honor for 5th Consecutive Year —
NEW YORK, April 25, 2017 – FlexTrade Systems, Inc., a global leader in multi-asset execution and order management systems, today announced the company was honored for Best New Product and Best Multi-Asset EMS at the 5th Annual Markets Media and Traders Magazine Markets Choice Awards ceremony, which was held in New York City on April 19.
Best New Product
FlexONE, FlexTrade's all-inclusive order/execution management system (OEMS), is designed to facilitate and streamline the demanding trading requirements of global hedge funds and quantitative investment firms. A multi-asset platform handling equities, FX, options, futures and fixed income, FlexONE facilitates hi-performance throughput of orders, compliance checking, real-time P&L and position management.
Best Multi-Asset EMS
FlexTRADER is a fully customizable execution management system (EMS) with pre-defined trading strategies and tactics for portfolio and single stock trading across all asset classes, including equities, FX, options, futures and fixed income. It provides out-of-the-box cross asset trading strategies that can be customized, global access to broker algorithms, and the ability to build proprietary algorithms.
(FlexTRADER was also recently recognized by Waters Magazine's Sell-Side Technology Awards as the Best Sell-Side Automated Trading Platform.)