Connectivity
Market Presence
Comprehensive Connectivity and Robust Trading Capabilities Through a Global Network of Exchanges, Data Centers, and Offices.
When it comes to market connectivity and routing, it always starts with the quantity and quality of your connections and access to the markets. FlexTrade's market connectivity solutions are global in scope offering direct market access to more than 50 exchanges. And with our advanced order routing technology, you will experience ultra-low latency and high throughput trading for all asset classes.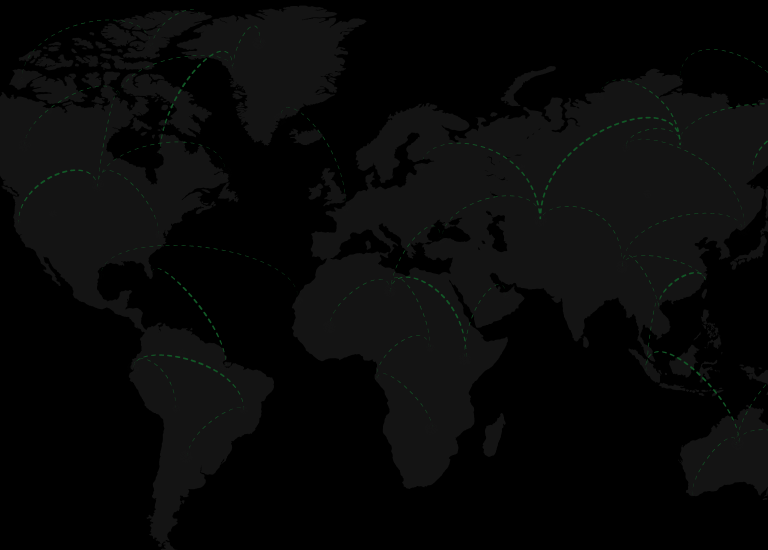 Americas
NYSE – New York Stock Exchange
ARCA – NYSE Arca
NASDAQ
NASDAQ BX
BATS (X/Y)
CBSX – CBOE Stock Exchange
NSX – National Stock Exchange
CHX – Chicago Stock Exchange
BATS Option
BOX – Boston Options Exchange
BOE – Chicago Board Options Exchange
ISE – International Securities Exchange
MIAX – Miami International Exchange
NASDAQ Options
PHLX Options
AMEX Options
ARCA Options
CME – Chicago Mercantile Exchange
CBOT – Chicago Board of Trade
NYMEX – New York Mercantile Exchange
COMEX – Commodity Exchange
TSX – Toronto Stock Exchange
Alpha exchange
Pure
Chi-X
EMEA
LSE – London Stock Exchange
BATS Chi-X Europe
Euronext
SIX Swiss Exchange
Eurex
ICE Futures Europe
LME – London Metals Exchange
DGCX – Dubai Gold & Commodity Exchange
BFX – Bahrain Financial Exchange
APAC
NSE – National Stock Exchange, India
BSE – Bombay Stock Exchange, India
MCX-SX – MCX Stock Exchange, India
ASX Australian Securities Exchange
SGX – Singapore Exchange ST
MYX – Bursa Malaysia Securities
SET – Securities Exchange of Thailand
CHX – Chicago Stock Exchange
SHFE – Shanghai Futures Exchange
DCE – Dalian Commodity Exchange
ZCE – Zhengzhou Commodity Exchange
CFFEX – China Financial Futures Exchange
MCX – Multi Commodity Exchange, India
SMX – Singapore Mercantile Exchange
SGX – Singapore Exchange DT
TFEX – Thailand Futures Exchange
MYX – Bursa Malaysia Derivatives
OSE – Osaka Stock Exchange
TOCOM – Tokyo Commodity Exchange
ASX 24 – Australian Securities Exchange
Data Centers
Because data volumes in the capital markets have undergone explosive growth in last few years, data centers today are critical processing points for a hosted, ASP-based trading infrastructure. By partnering with data centers around major financial hubs in the Americas, Europe and Asia, FlexTrade provides users of its hosted trading solutions with the same advanced technology and customization available to users of our legacy FlexTRADER EMS.
New York
London
Düsseldorf
Hong Kong
Sydney
Chicago
Frankfurt
Paris
Singapore