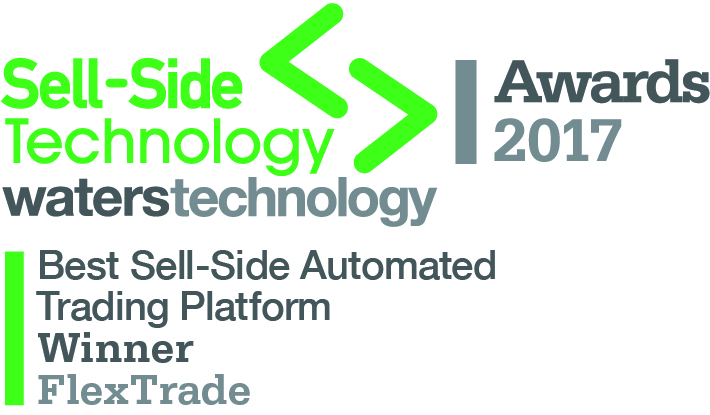 Receives Honor at Waters Magazine's Sell-Side Technology Awards
GREAT NECK, NY, April 19, 2017 – FlexTrade Systems (@FlexTrade), a global leader in multi-asset execution and order management systems, today announced its FlexTRADER EMS has won the "Best Sell-Side Automated Trading Platform" category during this year's Sell-Side Technology Awards, which was held by Waters magazine at the New York Marriott Marquis on April 5.
FlexTRADER was chosen for the award after a careful review by a panel of eight industry judges — four sell-side CIOs/consultants and four of Waters magazine's senior staff members.
FlexTRADER is a fully customizable execution management system (EMS) with pre-defined trading strategies and tactics for portfolio and single stock trading across all asset classes, including equities, FX, options, futures and fixed income. Used by leading sell-side institutions and program trading desks, the platform facilitates in-bound DMA or algorithmic orders from multiple buy-side institutions via all versions of FIX. It also provides out-of-the-box cross asset trading strategies, global access to broker algorithms, as well as the ability to build proprietary algorithms.
This award is the seventh time FlexTrade's technology solutions and services have received industry recognition for trading excellence over the past year.