– Selects FlexOMS for Smart Order Routing & Algo Trading –
– Compliant with New Australian Market Workflow Requirements –
FlexTrade Systems (@FlexTrade) today announced it is working with Australian-based, online broker Bell Direct to use FlexOMS to facilitate Smart Order Router Algo strategies for the Australian market (ASX and Chi-X Australia).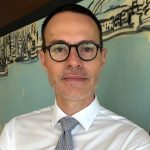 According to Lee Muco, COO of Bell Direct, choosing FlexTrade was a strategic choice. "We needed a system that would cater to our existing workflow while also considering the new workflow requirements of the Australian markets."
"FlexTrade's technology fit the bill on all counts and matched our commitment to provide clients with the best in brokerage services," added Muco.
"We are thrilled to partner with Bell Direct," said Dan Enstedt, Vice President of Business Development for FlexTrade's Sydney-based operations covering Australia and New Zealand. "It is a premier online brokerage service for the region and we look forward to a long-term relationship in which FlexTrade's cutting-edge technology empowers both firms to grow and expand in the Australian and New Zealand markets."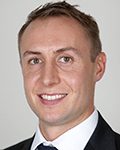 Designed as a global, multi-asset platform, FlexOMS provides sell-side institutions with a complete end-to-end solution across multiple desks, trading styles and regions, and streamlines the trading process from receipt of client orders to the post-trade analytics of execution.
Muco continued, "One of our primary concerns was finding a firm that would be there for us as our trading requirements change and increase. FlexTrade's platform is scalable, and its exceptional technical expertise and development capabilities in smart order routing and algo trading were key factors in our decision to move forward with the system deployment."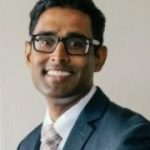 According to Sandeep Subramani, Pre-Sales and Technical Adviser for FlexTrade, the flexibility of FlexTrade's smart order router allows Bell Direct to fully control the routing sequence they want to target across both dark and lit venues.
"Different routing configurations can be applied at any level, allowing for different end-client execution requirements to be met," said Subramani. "In addition, we are also excited with plans to provide Bell Direct with access to international markets as well as increasing its algorithmic trading capabilities."

Contact
James Tolve
Director of Marketing and PR
T: +1 (516) 304-3601
E: james.tolve@flextrade.com