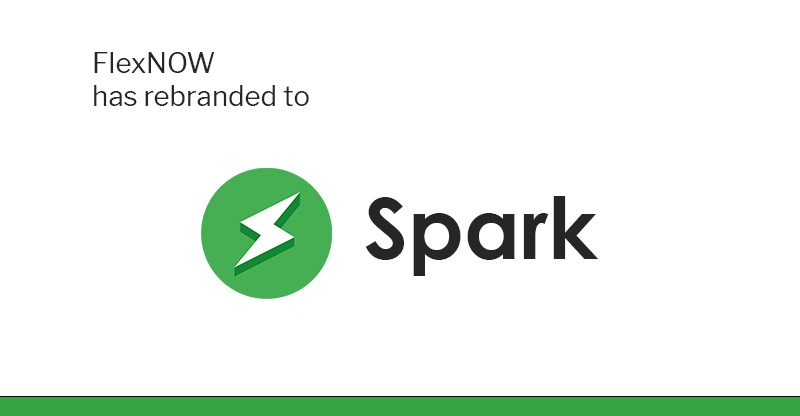 Learn more at sparkems.cloud
FlexTrade Systems will remain a leader in global in multi-asset execution (EMS) and order management (OMS) solutions delivering fully customizable trading workflows to institutional investors, hedge funds, and broker/dealers.
Spark will be a global leader in cloud-based desktop and mobile trading solutions for the trading community. The change will not affect current customers or product functionality.
The FlexNOW name will now be rebranded to Spark and will continue to focus on cutting-edge EMS solutions for the cloud, powered by FlexTrade's open API technology stack.
Singapore, April 20, 2023 – Today, FlexTrade's FlexNOW, announces a major rebrand to become Spark, a multi-asset EMS built for the cloud. Spark was developed as a one-click installation with same-day onboarding for traders, brokers, and algos while remaining broker neutral on our FlexLINK FIX Network. The rebrand solidified the Spark team's dedication to focus on cloud-based innovation leveraging FlexTrade's industry experience and trader feedback to serve the trading community with best in-class trading software that can be done on the desktop, mobile, or the web.
Adi Prnjavorac, General Manager, Spark EMS added:
''Our rebranding exercise will not have any impact on our day-to-day business. We will stay under the FlexTrade umbrella where we are able to continue developing new features for our Spark community which has been growing significantly since we started this project in 2019. Our main focus is to deliver a platform with no compromise to power and performance.''
Spark will continue to serve the trading community by doubling down on its commitment to:
Desktop Trading: Next generation desktop technology that is rich in functionality yet easy to install, use and deploy. Built with the intention to simplify the onboarding process on AWS.
Mobile App: Keep an eye on your trades while being in a meeting and have a backup at home in case the internet goes down.
Open API Infrastructure: Allow your propriety models to trade directly with your brokers while having full oversight using desktop, mobile, and web.
Web Experience: Access your compliance rules and historical trade data via the web browser hosted on AWS.
For more information please visit our newly launched Spark website at sparkems.cloud or contact us here .
About Spark EMS
Combining the best of cloud, web, and desktop technology to give the power and flexibility that you need to trade your best even in the most challenging markets. Powered by FlexTrade's first class FIX network, Spark is the modern answer to trading.
About FlexTrade Systems
FlexTrade Systems is a global leader in high performance multi-asset execution management and order management systems for equities, fixed income, foreign exchange, futures, and options. A pioneer in the field, FlexTrade is internationally recognized for introducing FlexTRADER®, the world's first broker-neutral, execution management trading system, which allows clients to completely control and customize their execution workflows through a comprehensive ability to search/access liquidity while maintaining the confidentiality of their trading strategies.
Press Contact

Matthew Halicki
Vice President, Marketing
matthew.halicki@flextrade.com