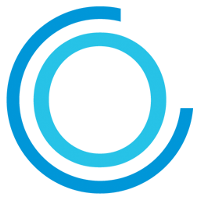 Intra-day reports available through FlexTRADER EMS
LONDON/PARIS, April 11, 2016 – OTAS Technologies (OTAS), a specialist provider of market analytics and trader intelligence, today announced the launch of Lingo for Microstructure, an extension of its existing Lingo natural language reporting technology.
OTAS Lingo for Microstructure produces intra-day reports containing up-to-date analysis of all the standout and unusual activity in stocks. The on demand market reports include the latest developments in markets and portfolios allowing users to be kept up-to-date with market activity and make more informed risk management decisions.
Tom Doris, CEO of OTAS Technologies said, "Launching Lingo for Microstructure was a natural progression in the expansion of our commitment to providing the best available insight and analysis for our customers. The intra-day, high-level analysis is unique to the market and will allow our clients to have a competitive advantage while also providing an audit trail of their activity. Our users are excited about this new development and through our seamless integration with FlexTRADER EMS are able to reach a wider breadth of clients with specific requirements."
Andy Mahoney, Director of Business Development for FlexTrade said, "Our partnership with OTAS is a key component for FlexTRADER EMS and allows us to deliver a powerful tool that shows the dynamics of trades throughout the day. By accessing microstructure information in plain language our clients can quickly adjust their trading style, and communicate it to portfolio managers over Symphony with a single click."
Lingo for Microstructure will be available through FlexTrade's multi-asset execution and order management system providing intra-day narrative on single stock behaviour to overlay with other TCA metrics. The high level analysis will also cover all stocks in a trader's universe with a daily record of stock behaviour dating back two years. Text is machine generated and easy to read, eliminating the bias and emotion of human reporting.
Related FlexTrade News
FlexTrade Integrates Symphony's Secure and Compliant Communications — February 25, 2016
FlexTrade Integrates OTAS Trading Intelligence And Analytic Solutions Into FlexTRADER EMS — October 27, 2015