July 13, 2018
Less onerous regulatory requirements and the proximity to markets where retail FX is prohibited continue to encourage brokers to set up shop in the Middle East, despite ongoing state protection for the Saudi Arabian currency.
FlexTrade's Vinay Trivedi, Senior Vice President, FX Strategic Initiatives, recently spoke with Euromoney's Paul Golden about the state of the FX market in the Middle East.

From the article: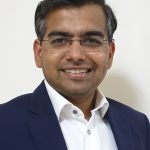 According to Vinay Trivedi, head of FX sales Asia Pacific at FlexTrade, a combination of geography and opportunity makes the Middle East attractive to brokers.
"Growth in retail FX trading within the region is definitely a factor, but a crucial angle is the strategic location," he explains. "From the Middle East, a broker can easily expand its coverage into Africa and the Indian peninsula. As retail FX is banned in India and Pakistan, you see a trend where a lot of Indian and Pakistani-based broker houses have a presence in Dubai while their introducing broker network is sourcing business for them locally. Markets such as Iran and Lebanon can also be easily served out of Middle East.
"Regulation is also contributing to growth in the region's FX brokerage business. "Due to MiFID II requirements, many small, UK listed brokers are moving their operations to the Middle East in order to avoid the reporting overhead," suggests Trivedi.
…
While trading is still primarily focused on the biggest currency pairs, Trivedi refers to a clear rise in demand for CFDs.
"We keep getting requests from brokers to help offer a technology stack which can cover all products – including spot and CFDs – under one umbrella, in an attempt to increase the stickiness for the client," he says. "There are a few brokers and prop houses who are also looking for streaming NDFs [non-deliverable forwards], especially USD/INR, as they like to capture the spreads using our algos."
…
Trivedi reckons most traders acknowledge that Sama will do whatever it takes to protect the riyal.
"While there is constant discussion about lifting the peg on the Saudi currency, traders have accepted the reality that this is not going to happen any time soon," he concludes.