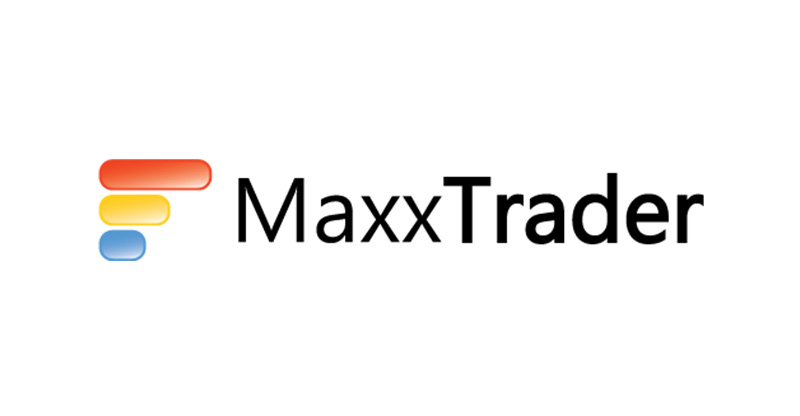 Original release published on sgx.com: SGX expands reach into FX OTC with acquisition of MaxxTrader – Singapore Exchange (SGX)
US$125 million acquisition further strengthens FX as a core pillar of growth under SGX's multi-asset strategy
Together with wholly-owned subsidiary, BidFX, the acquisition paves the way for SGX to build an integrated and scalable FX platform that will become Asia's largest one-stop venue for international FX OTC and futures participants
Singapore Exchange (SGX), Asia's most international multi-asset exchange and largest foreign exchange (FX) derivatives marketplace, today announced it is further extending its reach into the FX over-the-counter (OTC) space by fully acquiring the single source and direct-to-market FX trading platform, MaxxTrader.
SGX will acquire MaxxTrader from FlexTrade Systems, a global leader in multi-asset execution and order management systems, for a cash consideration[1] of approximately US$125 million. The acquisition[2] is expected to be completed by December 2021 and will accelerate SGX's plan to build an integrated FX ecosystem and marketplace that facilitates global access to OTC and on-exchange currency derivatives.
Headquartered in Singapore, MaxxTrader is a leading provider of FX pricing and risk solutions for sell-side institutions including banks and broker-dealers, as well as a multi-dealer platform for hedge funds. Since the company's establishment in 2007, MaxxTrader has built a strong, global client franchise with over 70 banks, broker-dealers and hedge funds. Its average daily volume ("ADV") has also grown during this time to over US$17 billion[3].
MaxxTrader's strong sell-side client base complements the buy-side clientele of BidFX, a leading cloud-based provider of electronic FX trading solutions which SGX acquired last year. Together, these acquisitions form part of SGX's multi-phase strategy in building an integrated Asian FX marketplace for global investors.
Loh Boon Chye, Chief Executive Officer, SGX, said, "Since SGX expanded from FX futures to the global FX OTC market, we continue to cement our footprint in this fast-growing and sizeable US$6.6 trillion-a day global market. We are excited to acquire MaxxTrader, which further enhances our FX OTC offering and widens our customer base across the sell- and buy-side."
Manish Kedia, designated Chief Executive Officer, MaxxTrader said, "We share SGX's FX vision to offer buy-side and sell-side clients a wide range of FX products and liquidity across OTC and futures globally. With SGX's strong focus and investments in FX, we expect to accelerate innovation and deliver exciting new solutions for both our clients and liquidity providers. Moreover, as one of the first platforms to host banks, brokers, and hedge funds in Singapore's SG1 Liquidity Hub, we also look forward to continue contributing to the success of Singapore as a central liquidity hub in Asia."
Vijay Kedia, President and CEO of FlexTrade Systems added, "It has been a true pleasure to see the success and growth of MaxxTrader over the past decade. SGX is committed to invest and innovate in the FX OTC marketplace which will benefit the MaxxTrader product, employees and client base, and enhance the momentum of the business. This transaction enables FlexTrade to singularly focus on its core business: the FlexTrade multi-asset EMS and OEMS for buy- and sell-side institutions through FlexTRADER, FlexONE, FlexFX, FlexFI, FlexOMS, ColorPalette, and Mottai as it continues to make strides and gain market share through product innovation and leadership."
"Our next step is to offer clients a full suite of FX futures and OTC solutions, by building a primary FX OTC marketplace anchored in Singapore. In turn, this would accelerate our vision to create fungible and convenient access for diverse, global customers to different pools of liquidity under one integrated platform on SGX, and build Asia's largest one-stop venue for international FX OTC and futures participants," concluded Mr. Loh.
-End-
Notes on the consideration:
The consideration, which is subject to certain adjustments, is arrived at on an arm's length willing-seller-willing-buyer basis after taking into account management's forecast financial projections. An aggregate amount of up to US$35 million may be paid to the sellers in calendar years 2021 and 2022 if certain revenue targets are met by MaxxTrader.
About Singapore Exchange
Singapore Exchange is Asia's leading and trusted securities and derivatives market infrastructure, operating equity, fixed income, currency and commodity markets to the highest regulatory standards. It also operates a multi-asset sustainability platform, SGX FIRST or Future in Reshaping Sustainability Together (sgx.com/first).
SGX is committed to facilitating economic growth in a sustainable manner leveraging its roles as a key player in the ecosystem, a business, regulator and listed company. With climate action as a key priority, SGX aims to be a leading sustainable and transition financing and trading hub offering trusted, quality, end-to-end products and solutions.
As Asia's most international, multi-asset exchange, SGX provides listing, trading, clearing, settlement, depository and data services, with about 40% of listed companies and over 80% of listed bonds originating outside of Singapore. SGX is the world's most liquid international market for the benchmark equity indices of China, India, Japan and ASEAN. Headquartered in AAA-rated Singapore, SGX is globally recognised for its risk management and clearing capabilities. For more information, please visit www.sgx.com.
Media Contact
Matthew Halicki
FlexTrade Systems
Vice President, Marketing & Public Relations
+1 516-304-3672
Chin May Nah
Marketing & Communications
Singapore Exchange
+65 8223 7358
Derrick Tee
Marketing & Communications
+65 8788 5403
[1] See appended notes on the Consideration
[2] The completion of the acquisition is subject to customary conditions (including absence of breach of representations, warranties and covenants) being met
[3] As at June 2021