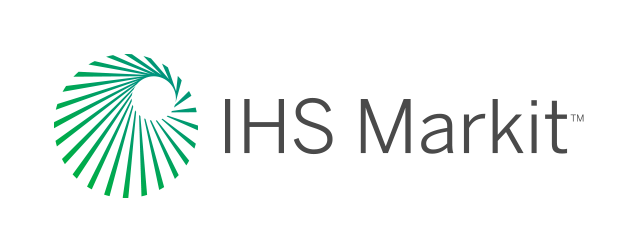 FlexTrade and IHS Markit collaborate to deliver an efficient and improved user experience for clients
GREAT NECK, NY, 28 September, 2021 – FlexTrade Systems (@FlexTrade), a global leader in multi-asset execution and order management systems, and IHS Markit (@IHSMarkitFinSer), a global provider of analytics and solutions to buy- and sell-side firms, today announced the full integration of IHS Markit's pre-trade Transaction Cost Analysis (TCA) data into FlexTRADER EMS.
The move is in response to ever-increasing demand from buy-side trading teams for more efficient workflows, interoperable data for improved, informed trading decisions, and a seamless user experience across their front office technology ecosystem.
Given its unique methodology and forecasting accuracy, the IHS Markit impact model has been adopted by trading desks to provide traders insight into their expected market impact and serve as a meaningful benchmark for measuring the difficulty of a trade. In addition, by isolating price risk from liquidity sourcing, IHS Markit pre-trade analytics allows traders or brokers to evaluate how they can source liquidity for an order, which can reduce overall trading costs.
With this API integration, traders using FlexTRADER EMS can now access IHS Markit pre-trade analytics embedded directly within their FlexTRADER EMS order blotter to enhance trading decisions at the point of trade, reduce the need to work between different applications, and minimize valuable desk real estate. Additionally, the integration allows for improved efficiency and a simplified low-touch workflow by enabling buy-side clients to use IHS Markit's pre-trade analytics as criteria for automation. Having this data available in FlexTRADER EMS via automation also means clients can run TCA analysis comparing pre-trade vs post-trade data directly within their application, which delivers an overall improved user experience.
Andy Mahoney, Managing Director, EMEA at FlexTrade, commented: "FlexTrade is committed to proactively offering our client base integrations which deliver real tangible value and improve the user experience of the application. Our latest integration to IHS Markit's pre-trade Transaction Cost Analysis solution further illustrates this commitment and ensures seamless interoperability between the technology providers our clients' need. Providing IHS Markit's valuable pre-trade data directly into the FlexTRADER EMS and aggregating it into a single view saves time, increases efficiency and improves trading decision making.
Our API-first approach creates a competitive edge for our client base and avoids the need for multiple different applications, on multiple desktops, and focusses instead on creating a single, seamless technology interaction."
Michael Richter, Global Head of Trading Analytics at IHS Markit stated: "The IHS Markit pre-trade analysis tool can be used for both single stock and programme trading. It is designed to provide firms with pre-trade cost estimates, measurements of trading risk and cost/risk trade-offs relative to various trading strategies, including pre-trade analysis of portfolio, electronic and single stock orders. Through this integration, traders will be able to leverage the powerful insights of our industry-leading pre-trade solution from within the FlexTrade EMS."
About FlexTrade Systems:
FlexTrade Systems is a global leader in high performance multi-asset execution management and order management systems for equities, fixed income, foreign exchange, futures, and options. A pioneer in the field, FlexTrade is internationally recognized for introducing FlexTRADER®, the world's first broker-neutral, execution management trading system, which allows clients to completely control and customize their execution workflows through a comprehensive ability to search/access liquidity while maintaining the confidentiality of their trading strategies.
About IHS Markit:
IHS Markit (NYSE: INFO) is a world leader in critical information, analytics and solutions for the major industries and markets that drive economies worldwide. The company delivers next-generation information, analytics and solutions to customers in business, finance and government, improving their operational efficiency and providing deep insights that lead to well-informed, confident decisions. IHS Markit has more than 50,000 business and government customers, including 80 percent of the Fortune Global 500 and the world's leading financial institutions. Headquartered in London, IHS Markit is committed to sustainable, profitable growth.
Media Contact
Matthew Halicki
FlexTrade Systems
Vice President, Marketing & Public Relations
+1 516-304-3672