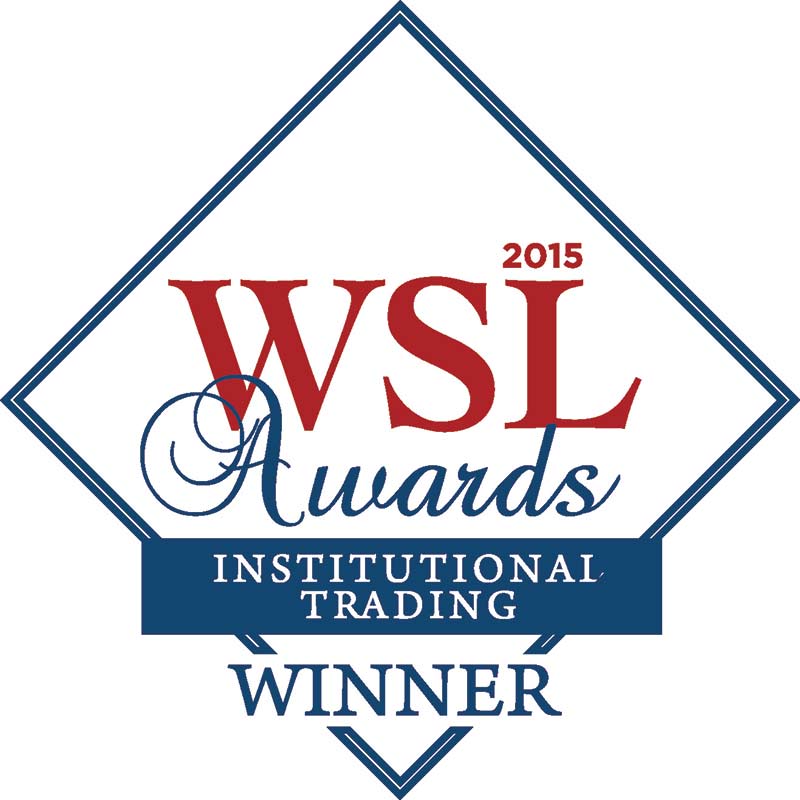 Best-of-Breed OEMS For Buy-Side and Sell-Side Options Trading Receives Honor at Fourth Annual WSL Institutional Trading Awards 2015 
GREAT NECK, NY, February 9, 2015 – FlexTrade Systems, Inc., a global leader in multi-asset execution and order management systems, today announced its Derivix OEMS has won the "Best Options Trading Platform – Vendor" category at the fourth annual Wall Street Letter Institutional Trading Awards 2015 ceremony, which was held at Cipriani in New York on February 4.
The WSL Awards are designed for brokers, exchanges and trading platforms operating within the institutional trading industry who have proved themselves over the course of the preceding year.
"It's truly an honor to have the Derivix OEMS recognized in this options trading category," said Vijay Kedia, President and CEO of FlexTrade. "The platform is a best-of-breed, integrated solution combining FlexTrade's FlexOPT functionality with Derivix, an advanced, real-time analytics and portfolio risk management system acquired by the company in 2012.  It is available in two versions — Derivix -AM for the Buy-Side and Derivix-SM for the Sell-Side — and is in use at multiple trading firms on both sides of the client spectrum."
Following are key features available with FlexTrade's Derivix OEMS:
Execution Management (EMS)
Configurable multi-asset trading front-end with in-bound and out-bound FIX gateway interfaces for DMA and execution algos
Rules‐based trading supporting user defined custom algorithmic trading parameters
The ability to trade directly from the options matrix
Integrated smart order routing and sweeping
Access Volatility Trader, our proprietary volatility pegging algo that allows users to send orders based on a specified volatility or one tied to the volatility of other products
Volatility pairs trading, Gamma scalping and Delta Hedging
Vega trading – trade strips of options based on volatility
Pre- & Post-Trade Risk Analysis
Staging blotter and street order blotter
Broker-neutral execution for the buy-side
Customizable trade tickets
Order Management (OMS)
Fully hosted, out-of-the-box solution that facilitates management of all types of customer orders over their entire life-cycle.
Customizable view of historic trading activity
Multi-asset configurability
Pricing and Analytics
Extensive Scenario Analysis
Proprietary Volatility Time Model
Comprehensive Greeks and Advanced Volatility Skew Analysis
OTC derivatives support
Implied and user‐defined volatility management for accurate theoretical valuation
Portfolio Risk Management
 Scenario Analysis
Grouping (Sector and Sub-Account)
P&L Greek Decomposition
A non‐trading version is available for risk managers who need to monitor risk across multiple asset classes from all traders under their supervision.