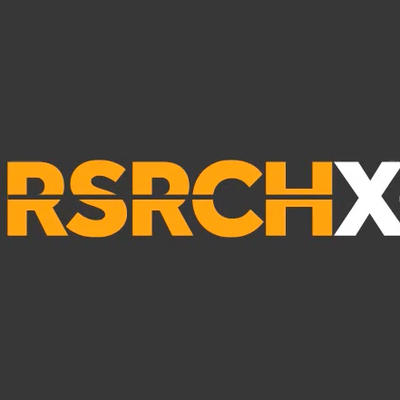 FlexTrade & RSRCHXchange Partner to Offer MiFID II Compliant Unbundled Research to Traders, Asset Managers & Portfolio Managers
London, May 31, 2016 – FlexTrade Systems, a global leader in multi-asset execution management systems, is pleased to announce its partnership with RSRCHXchange, the online marketplace for institutional research, to provide buy-side traders with immediate alerts to the availability of relevant research via the company's FlexTRADER EMS.
Launched in September 2015, the RSRCHX platform was built in consultation with asset management institutions and research providers to improve upon the cumbersome legacy practices of research distribution and procurement.  The platform enables asset managers to buy research in a more efficient, transparent and auditable way. They can also be entitled to access research from their existing providers, while the RSRCHX Dashboard allows asset managers to track firm-wide research consumption and improve the procurement process, which helps firms stay ahead of MiFID II unbundling requirements.
Within FlexTRADER's trading blotter, the publication of new research on an instrument can be used as an indicator in FlexTrade's low-touch order automation.  A new piece of research might mean an order which was previously categorised as "low touch", with no human interaction, might now require manual intervention.
FlexTRADER's open architecture and recent integration with Symphony's secure communications service enables traders to flag research to portfolio managers via Symphony with a single click.  The portfolio manager can then decide whether they want to purchase the research and potentially adjust their investment decision.
Andy Mahoney, Director of Business Development for FlexTrade UK in London commented: "FlexTRADER's integration with RSRCHX allows traders to actively monitor research from a variety of providers directly from their trading blotter.  This integration adds an integral piece of FlexTrade's strategic direction around regulation, in particular providing compliance with the unbundling of research costs required by MiFID II.  We have integrated with bank research portals in the past, but RSRCHXchange provides the perfect platform to access research from many different providers, in an unbundled, MiFID II compliant manner."
Vicky Sanders, Co-Founder of RSRCHXchange, commented: "We are delighted to be working with FlexTrade to offer its buy-side clients access to a wide array of research from leading providers. By using our RSRCHX platform, FlexTrade's buy-side traders can alert their portfolio managers to the availability of new, relevant research. This partnership expands our growing client base and we look forward to working with FlexTrade and its customers in the future."
Contacts: 
FlexTrade
Mike Hill
Tel: +44 20 7929 2332 x427
Mob: +44 7775 923910
mike.hill@flextrade.com
RSRCHXchange
Sybille Mueller or Matt Fincham
Streets Consulting
Tel: +44 20 7959 2235
sybille.mueller@streetsconsulting.com
matt.fincham@streetsconsulting.com