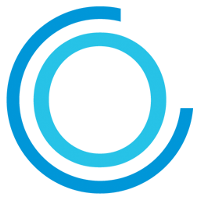 FlexTrade Embeds All Current OTAS Apps and Alerts Into Buy-Side EMS
NEW YORK, October 27, 2015 – FlexTrade Systems, Inc., a global leader in multi-asset execution and order management systems, and OTAS Technologies, today announced the integration of OTAS Apps and Alerts, including Core Summary, Microstructure, Stacked Graph, Lingo, Express and News with FlexTRADER EMS. The flexible integration ensures all current and future OTAS Apps will be available in FlexTRADER EMS.
OTAS is a specialist provider of market analytics and trader intelligence, empowering traders and portfolio managers with a complete view of the market. It provides customizable alerts based on users specific needs, such as short interest, insider transactions, options and CDS. Fully embedded into FlexTRADER's trading blotter, OTAS' primary features include sentiment indicators, an early warning risk system, and advanced decision support for order placement timing. OTAS Alerts are also available alongside order details in transaction cost analysis tool FlexTCA to ensure regulatory compliance and provide clients with a complete picture of the trade lifecycle from within their workflow.
Tom Doris, CEO of OTAS Technologies, said: "OTAS Technologies strives to simplify complex trading workflows for our clients, providing intelligence and analysis that enable them to make better trading decisions faster. By integrating OTAS Apps and Alerts into the FlexTrade system, OTAS and FlexTrade are continuing to address these needs for our joint clients, making it even easier for them to access the intelligence they need right from within their workflow."
According to Vikas Kedia, Managing Director of FlexTrade UK Ltd in London, OTAS analytics are an ideal match for FlexTRADER EMS, and is an integral part of FlexTrade's wider open-architecture policy. "Successful technology is always deliberate, especially when it comes to electronic trading," said Kedia. "As such we endeavor to keep our clients trading capabilities well ahead of the curve, and ensure they have the right information to trade their best. Integrating OTAS market intelligence with FlexTRADER is the next step forward in that process."