Enhances Portfolio Trading Functionality with a Global, Pre-Trade Risk Analysis Model
FlexTrade Systems (@FlexTrade) today announced the integration of the Bernstein Cube into the FlexTRADER EMS, which will provide traders with a comprehensive portfolio construction, risk analysis and pre-trade system right from the blotter.
Bernstein Cube offers a global, multi-day pre-trade model for single stock and portfolio level trades, incorporating overnight risk and forecast impact based on the selected execution strategy. Cube maintains a full knowledge of market opening times, trading holidays and major liquidity events enabling optimal trade schedules and forecast cash flows to be calculated.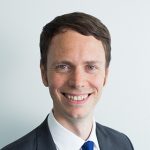 "The Bernstein Cube is an ideal addition to the advanced trading functionality of our FlexTRADER EMS," said Andy Mahoney, Head of Sales at FlexTrade UK. "By simply selecting 'Cube' from a list of pre-trade options, traders will be provided with a granular breakdown of the risks and exposures for a portfolio – and single stock – against cash or a specific benchmark."
Available as a stand-alone Windows-based application, Cube leverages Bloomberg terminal market data to create unique, customized risk models with the latest pricing data. In addition, trades can be calculated to transition from the portfolio to an optimal basket or fully replicating benchmark.
"The integration within the FlexTRADER EMS enables Bernstein Cube to become an integral part of the trading desk work flow. The Cube tool set empowers traders to make better informed decisions when planning their trading strategy, managing cash flows and hedging risk," added Toby Bayliss, Head of European Electronic Trading at Bernstein.
Added Mahoney, "Whether Cube is used as a stand-alone, pre-trade tool, or simply in conjunction with other integrations embedded within the FlexTRADER EMS, the Bernstein Cube integration is a powerful tool to assist traders in providing Best Execution under MiFID II."
Bernstein Cube is also available via our newest execution management system, FlexNOW, our out-of-the-box trading system for hedge funds and mini-primes.
To learn more about FlexTrade's collaboration with Bernstein Cube, contact us at sales_eu@flextrade.com

Contact
James Tolve
Director of Marketing and PR
T: +1 (516) 304-3601
M: +1 (516) 395-0549
E: james.tolve@flextrade.com