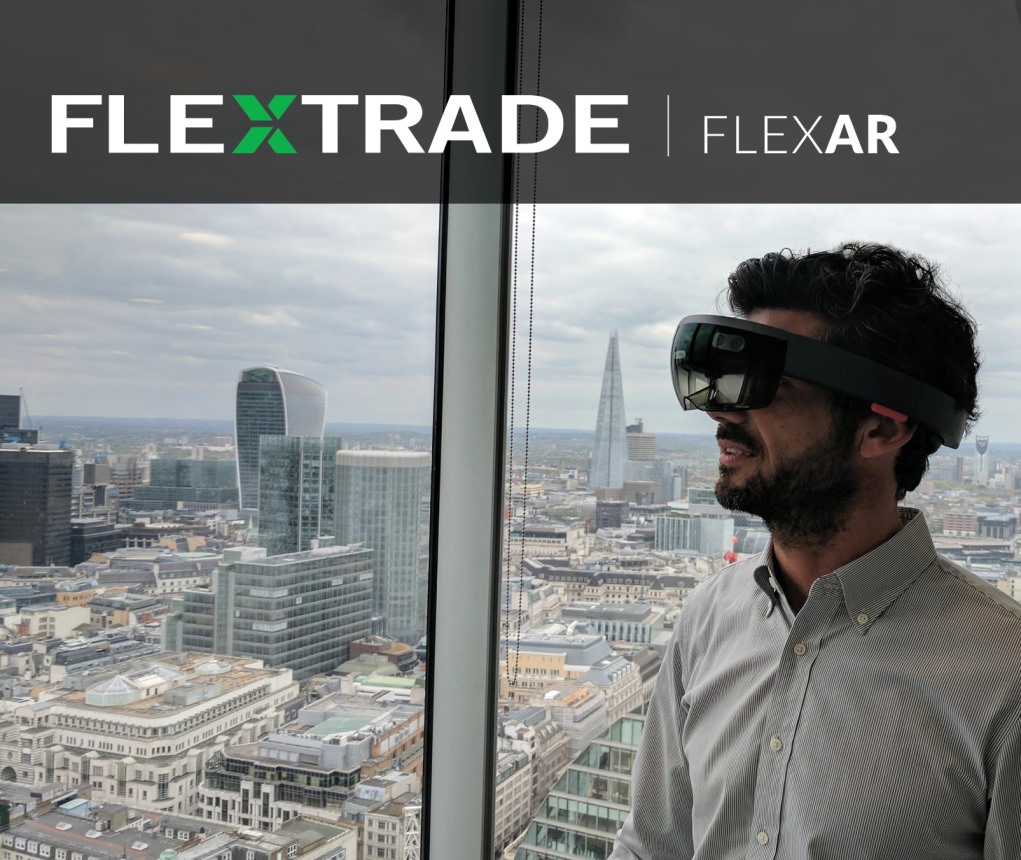 Breakthrough FlexAR Technology Offers Glimpse into the Future of Trading
London, April 18, 2017 — FlexTrade Systems (@FlexTrade), a global leader in multi-asset execution and order management systems, is pleased to announce "FlexAR" – an augmented reality trading application offering an extraordinary, new way of visualising and presenting trading via the company's award-winning FlexTRADER EMS.
FlexAR builds on existing technology and APIs within FlexTRADER's open architecture offering an interactive order blotter, trade ticket and charting, all presented in a virtual space. Components can be placed throughout the real world, allowing traders to see and interact with the markets in a completely unique manner.
Andy Mahoney, business development director of FlexTrade UK Ltd., in London, commented, "With consumer technology evolving at such a rapid pace, we are constantly on the lookout for new and innovative ways to improve trading."
"We initially experimented with virtual reality trading, but the feedback was that the fully immersive headsets were too overwhelming, shutting off real-world events. With the advent of the Microsoft HoloLens augmented reality headset, we found a good middle-ground, bringing virtual trading into the real world."
Future releases of FlexAR will introduce interactive alerting alongside the FlexTRADER blotter, three-dimensional basket visualisation, and the ability to present data from third parties using FlexTRADER's renowned open architecture.
FlexTrade will be demonstrating FlexAR during TradeTech Europe at the Palais des Congrès de Paris, April 25th & 26th, at exhibit booth 15.
Media Contact:
Jim Tolve
Tel: 516-304-3601
Mobile: 516-395-0549
james.tolve@flextrade.com