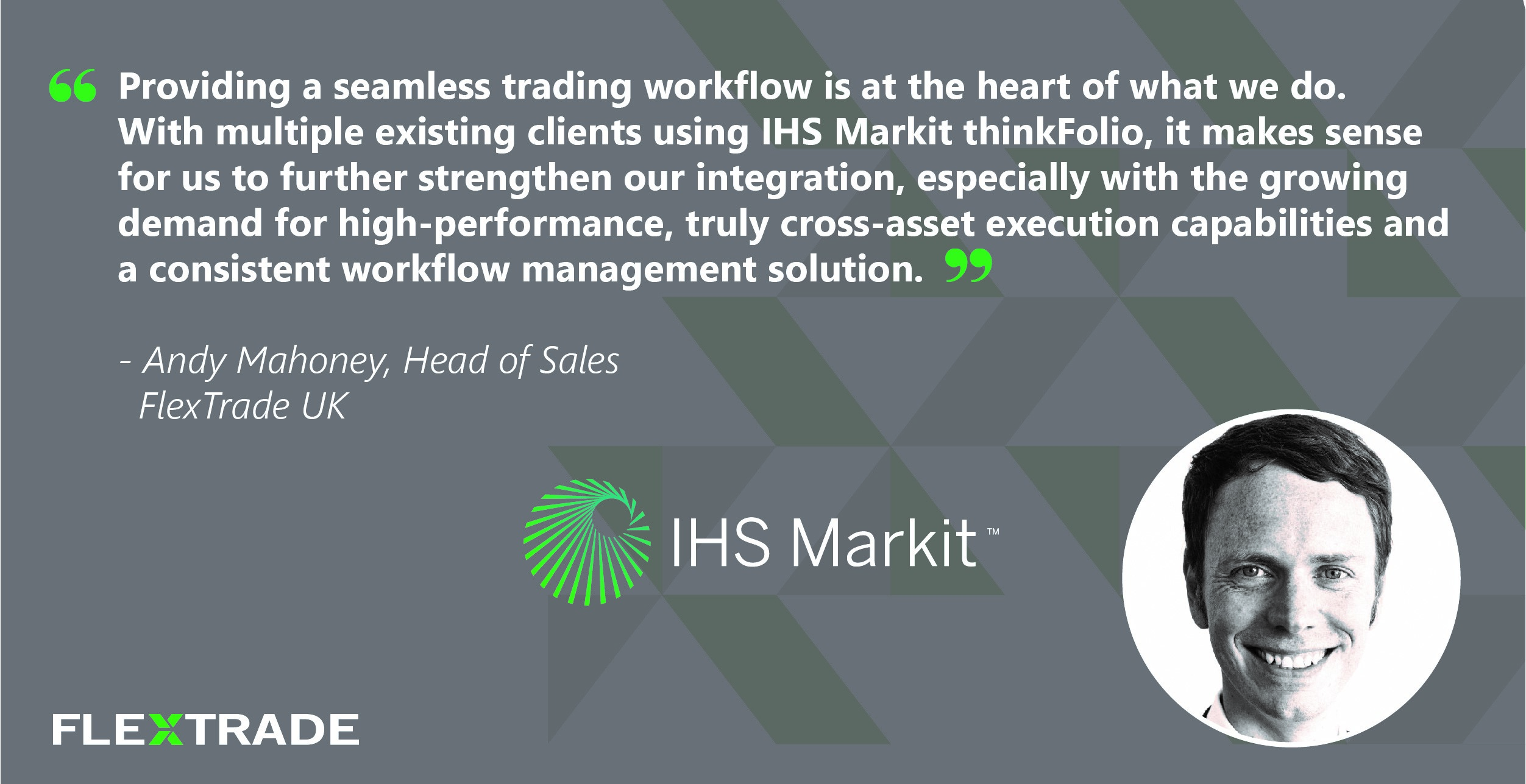 Creating a Seamless Workflow for Mutual Clients
London, 24 July 2019 – FlexTrade (@FlexTrade), the global leader in cross-asset execution and order management systems, today announced FlexTRADER, the award-winning broker-neutral EMS, has extended its integration with thinkFolio, IHS Markit's cross-asset investment management platform.
Combining IHS Markit and FlexTrade's expertise in the execution and order management system space provides sophisticated and global cross-asset trading capabilities delivered seamlessly across the entire trading lifecycle.
"This is good news", said Mark Denny, Head of Trading – Global Equities, at Investec Asset Management. "We are celebrating our 10-year anniversary with FlexTrade this year and having thinkFolio closely aligned with FlexTRADER is a powerful workflow benefit to us in terms of scalability and simplifying software upgrades."
"A certified interface between thinkFolio and FlexTRADER creates the best of both worlds for us at Barings, by giving us the ability to trade in a seamless manner," said Louisa Paul, Head of Equity Dealing at Baring Asset Management.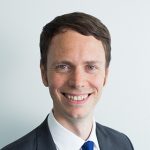 "Providing a seamless trading workflow is at the heart of what we do," said Andy Mahoney, Head of Sales at FlexTrade UK. "With multiple existing clients using IHS Markit thinkFolio, it makes sense for us to further strengthen our integration, especially with the growing demand for high-performance, truly cross-asset execution capabilities and a consistent workflow management solution."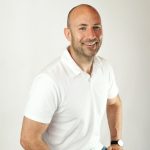 "We're pleased to add FlexTrade as one of our thinkFolio certified EMS providers," said Keith Viverito, managing director for thinkFolio at IHS Markit. "The integration will provide our mutual clients with a seamless trading experience and supports our strategy to provide a highly flexible and scalable investment management platform to the market."
FlexTrade's market-leading broker-neutral EMS, FlexTRADER, supports electronic and algorithmic trading across all asset classes (equites, FX, options, futures and fixed income) and offers access to hundreds of liquidity providers, venues and brokers globally.
To find out more about FlexTrade's trading solutions, please contact us at sales_eu@flextrade.com.
Media Contact:
Valerie de Jong
Marketing Manager, EMEA
Tel: +44 (0) 203 893 7930
Valerie.dejong@flextrade.com