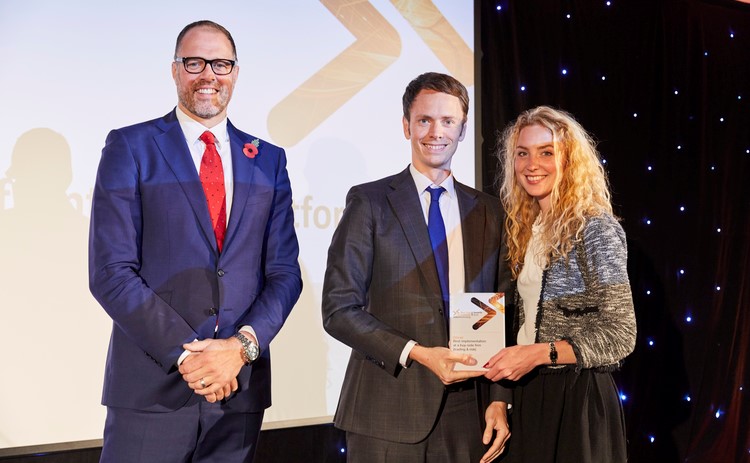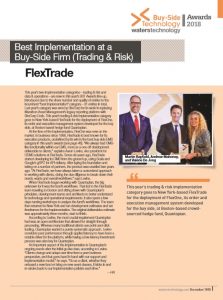 This year's two implementation categories—trading & risk and data & operations—are new to this year's BST Awards line-up, introduced due to the sheer number and quality of entries to the incumbent "best implementation" category—31 entries in total. This year's trading & risk implementation category goes to New York-based FlexTrade for the deployment of FlexOne, its order and execution management system developed for the buy side at Boston-based hedge fund Quantopian.
At the time of the implementation, FlexOne was new on the market. In business since 1996, FlexTrade is best known for its execution products, underlined by its win in the best buy-side EMS category in this year's awards. "We always had OMSlike functionality within our EMS, more as a one-off development deliverable to clients," explains Aaron Levine, vice president for OEMS solutions at FlexTrade. Some six years ago, FlexTrade started developing its OMS from the ground up, using Scala and Google's gRPC for API delivery. After laying the foundation and taking on a number of partners, the product was unveiled two years ago. "At FlexTrade, we have always taken a customized approach to working with clients, doing the due diligence to break down their needs, wants and overall workflows," says Levine.
Click on image to right to read full report.