Fixed income EMS Paper
Unpacking the Trading Venue Perimeter – When is a System a Venue?
A deep dive into the ESMA consultation commissioned by FlexTrade Systems.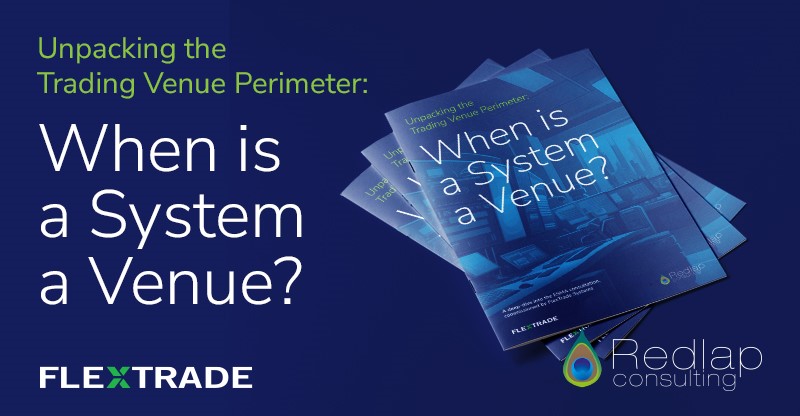 ESMA's recent consultation on Trading Venue Perimeter, part of broader work undertaken by The European Commission around the review of MiFID II, continues to generate fierce industry debate in the Fixed Income trading space.
The ESMA paper aims to clarify the definition of multilateral systems and the trading venue perimeter to guide on when systems should be considered multilateral systems and, therefore, be required to seek authorization as a trading venue.
This new, specially commissioned paper authored by renowned industry expert Rebecca Healey of Redlap Consulting aims to provide an independent deep dive into the ESMA proposals, one of the most widely discussed topics in fixed-income technology today, and answer the question: When is a system a venue?
Download a copy of the new paper to understand:
>An in-depth examination of the recent proposals.
>The defined workflows bond trading desks deploy and the active role an OEMS plays.
>A comprehensive discussion as to why an OEMS shouldn't be considered a regulated venue.
"*" indicates required fields