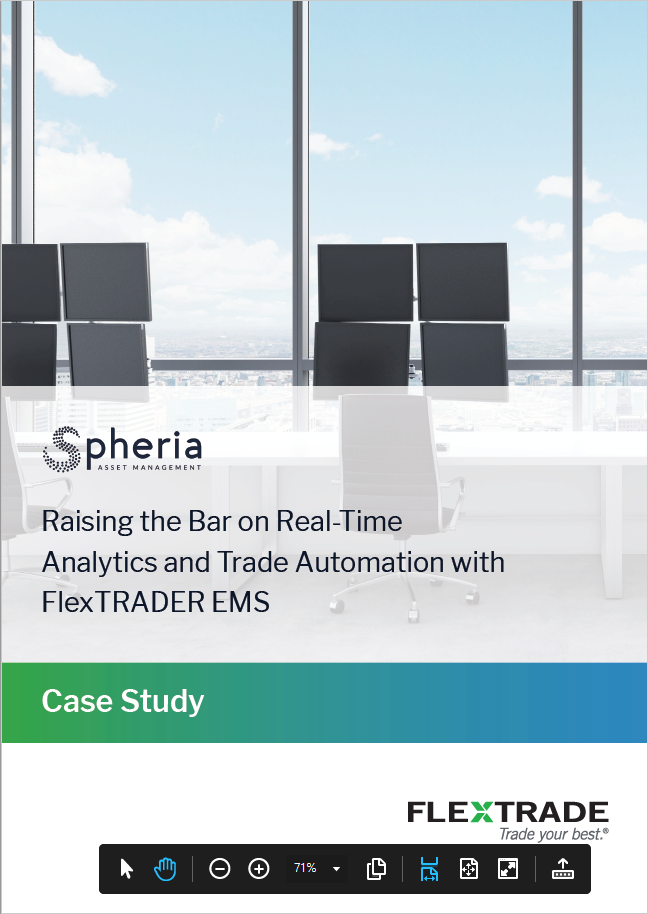 Download the Case Study.
The role of the buy-side trader has evolved in recent years. Traders are no longer just liquidity and market intelligence communicators. The buy-side trader skill set has broadened in its scope and institutional traders now wear many hats including, market micro-structure expert, algorithm developer, block negotiator, trade analyst/data scientist, amongst others.
Having a quantitative edge with a statistical background is now also becoming an expectation for many funds. Buy-side traders now work closer than ever with portfolio managers to proactively manage liquidity into their portfolios in order to reduce market impact and slippage that detracts from performance returns. Implementation and trade execution are no longer an after-thought for investment managers and is now very much a critical part of the investment process.
To continue reading, please fill out the form and a pdf copy of the case study will be emailed to you.