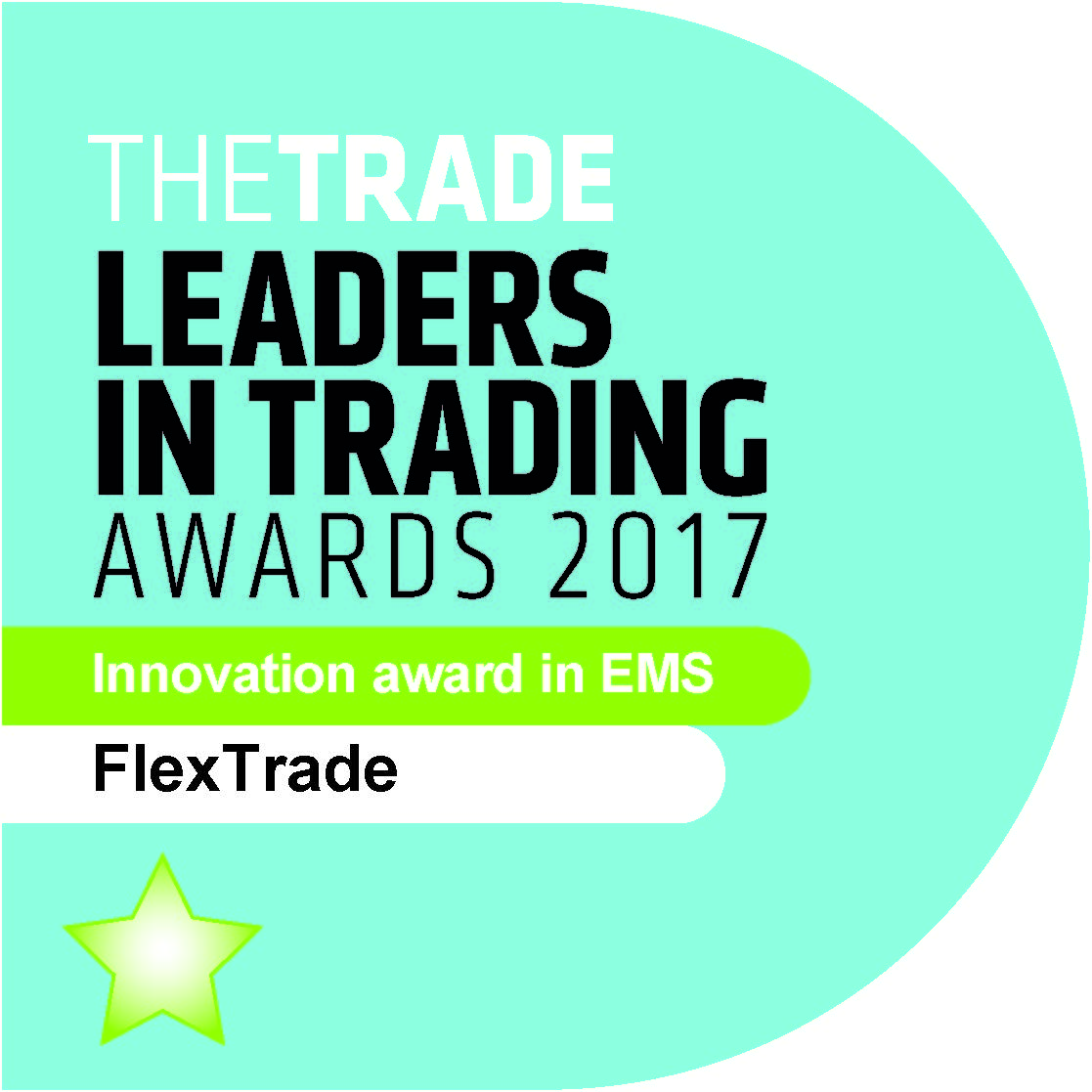 — Outstanding Achievement in Editor's Choice Category–
FlexTrade is excited to announce its latest recognition from the industry after winning the 'Innovation in EMS' award at the TRADE Leaders in Trading Awards 2017. The winners were announced at the awards ceremony held at the Savoy Hotel in London on 25 October.
Earlier this year, FlexTrade turned heads in the market after launching an augmented reality trading application within its EMS, known as FlexAR. The technology provides an interactive order blotter, trade ticket and charting in the virtual space, meaning traders can see and interact with markets in a completely unique manner.
FlexTRADER EMS provides connectivity to more than 200 venues, including primary exchanges, dark pools, broker-dealers and liquidity providers.
You can see the full list of winners here.