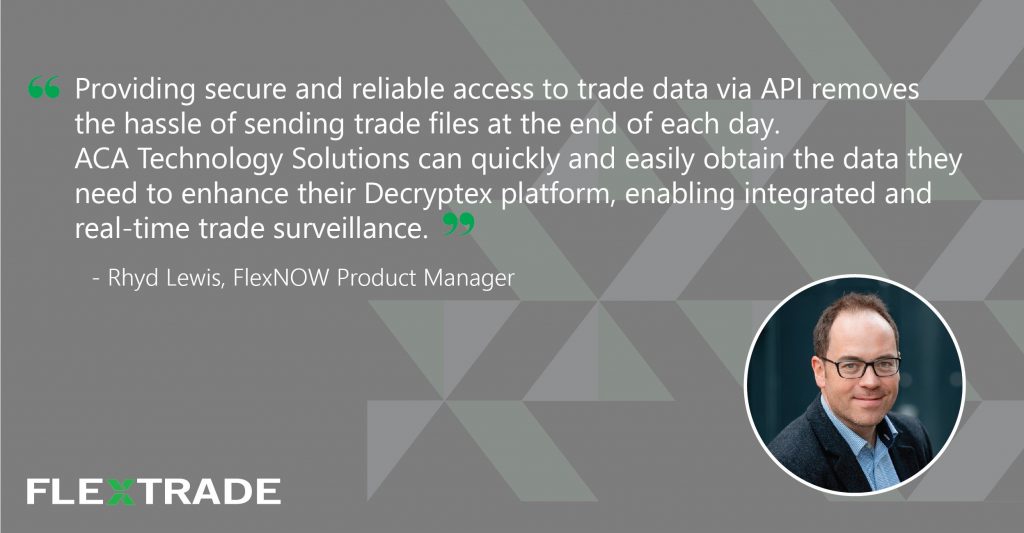 – Integrates ACA's Trade Surveillance Technology into FlexNOW EMS –
FlexTrade (@FlexTrade) today announced it has partnered with ACA Technology Solutions (@ACACompliance) to help mutual clients manage their trade surveillance and compliance needs using ACA's Decryptex® surveillance technology and FlexNOW.
"FlexNOW and Decryptex are stand-out products supported by highly-responsive and knowledgeable teams. Integrating Decryptex with FlexNOW allows us to review our trading from a compliance perspective quickly, reliably and with the granularity we need," said Shoshana Wainer, Head of Compliance at Albar Capital.
Wainer continued: "FlexTrade and ACA Technology helped make our workflow more efficient. This partnership will undoubtedly be a real benefit to firms that choose these leading technology providers."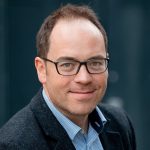 According to Rhyd Lewis, FlexNOW Product Manager, FlexNOW Data APIs have saved time for FlexTrade and for ACA Technology whilst providing a better service to their clients. "Providing secure and reliable access to trade data via API removes the hassle of sending trade files at the end of each day," said Lewis. "ACA Technology Solutions can quickly and easily obtain the data they need to enhance their Decryptex platform, enabling integrated and real-time trade surveillance."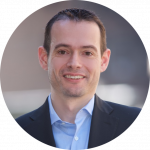 Nikolay Kojuharov, Partner at ACA Technology, said, "By combining ACA's Decryptex technology and FlexNOW, we aim to provide superior service to our clients so that their workflow becomes as smooth as possible. The main benefits of ACA's surveillance solution include the ability to digest large amounts of trading activity, ensuring coverage under MAR and similar market abuse legislation through comprehensive analysis of a firm's trading and investment activities and detection of potential fraudulent behaviour."
To find out more about FlexNOW or to request a demo, please contact us at sales_eu@flextrade.com or visit www.flexnow.io.
To learn more about ACA Technology Solutions, visit their website.

Media Contact:
Valerie de Jong
Marketing Manager, EMEA
Tel: +44 (0) 203 893 7930
Valerie.dejong@flextrade.com