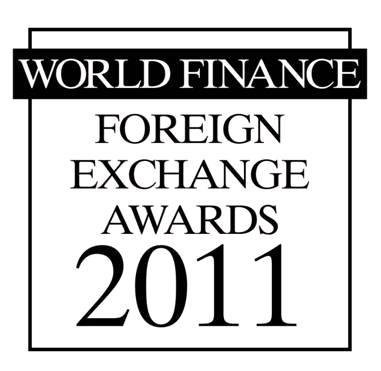 Also Increases FX Liquidity Feeds to More Than 40 Banks, ECNs & Exchanges
Great Neck, NY, July 20, 2011 — FlexTrade Systems, Inc., a global leader in multi-asset execution and order management systems, today announced it has been named "Best Algorithmic Provider" in the World Finance 2011 Foreign Exchange Awards.
Held annually since 2007, the World Finance Awards were created to identify industry leaders , individuals, teams and organizations that represent the benchmark of achievement and best practice in the financial and business world. Winners were chosen by users of the World Finance site as well as the World Finance database of over 40,000 industry decision-makers.
"We're honored the readers of World Finance chose us to receive this award," said Vijay Kedia, president and CEO of FlexTrade. " It's a testament to our commitment to staying ahead of the curve in the development and functionality of cutting-edge, algorithmic trading technology."
FlexTrade offers two primary trading platforms for the FX market, FlexFX and MaxxTrader (FX White Label solution), which are sold separately or combined as a comprehensive package called FX Enterprise Solutions. Both platforms offer aggregated liquidity from more than 40 banks, ECNS and exchanges for trading spot, forwards, NDFs and swaps in a stream via RFS and RFQs. They also include integrated bank algos and custom algos, margin control, credit limits and dynamic spreading.
FlexFX, a truly neutral trading platform, provides a flexible assortment of tools for implementing intelligent trading strategies, including user-defined analytics for real-time quantitative trading and order management. FlexFX also operates as a risk management tool, and allows traders to create individual trading strategies with fully customizable analytics and visual alarms coupled with integrated quantitative capabilities, smart routing connectivity and real-time data.
MaxxTrader is a full STP, white label trading system for sell-side institutions operating in the foreign exchange markets. Designed to allow institutions to privately aggregate and issue price information to the markets and clientele, MaxxTrader is a complete turnkey, ASP front-end solution allowing orders to trade directly from client to client, directly from the trading desk, or back-to-back with all liquidity providers. The platform offers real-time prime broker reporting as well as an integrated OMS to better manage orders.
When combined as a comprehensive FX Enterprise Solutions platform for sell-side institutions, MaxxTrader and FlexFX offer full support for real-time margin control, risk management, auto liquidation, intelligent quoting based on end-users, integrated proprietary trading and agency trading.