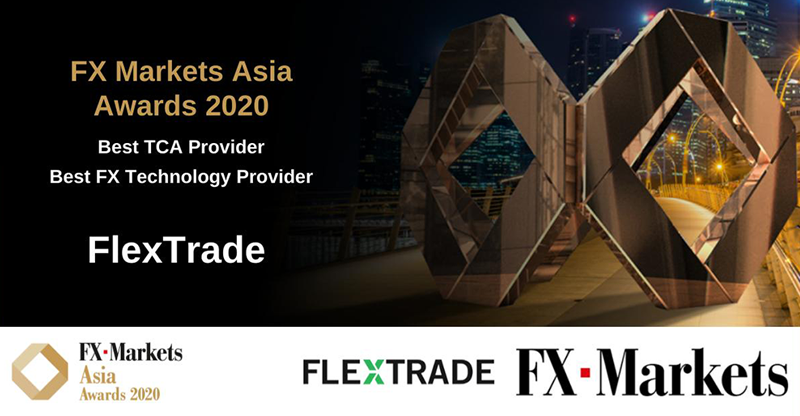 FlexTrade is honored to be awarded Best TCA Provider and Best FX Technology Provider by FX Markets Asia Awards 2020.
The FX Markets Asia Awards recognizes the best banks, dealers, brokers and currency managers in the Asia-Pacific region. While the foreign exchange markets faced disruption from the coronavirus pandemic, its impact has varied in regional centers. The panel of judges reviewed entries to discover firms that develop unique and innovative ways to respond to industry needs.
Learn more about the FX Markets Asia Award here.