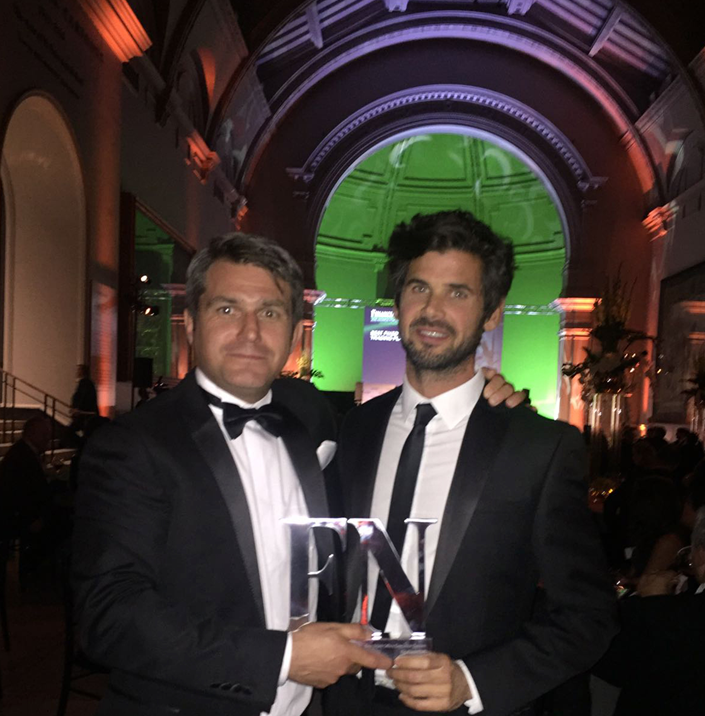 London, October 18, 2016 — FlexTrade Systems, Inc., a global leader in multi-asset execution and order management systems, today announced its FlexTRADER EMS has won, for the second consecutive year,  the "Best Front-Office Execution System" category at the Financial News 2016 Awards for Excellence in Trading & Technology ceremony, which was held at the Victoria & Albert Museum, London, on Wednesday, October 12.
Winners of the Financial News Awards for Excellence are decided by a distinguished, independent panel of industry practitioners who cast their votes electronically on a shortlist of companies chosen by the editorial board of Financial News. The winner is determined by the nominee with the highest percentage from the accumulated scores.
The judging panel chose FlexTRADER for its range of capabilities, including its cross asset functionality, wide user base, and integration with third party platforms, such as Bloomberg and Thomson Reuters.  Also factored into the decision were recent platform integrations and partnerships, such as:
The integration of Symphony's communications system into FlexTRADER, which allows brokers and clients to use secure and compliant messaging directly through the trading blotter.
FlexTrade's partnership with RSRCHXchange, a London-based institutional research marketplace, which offers buy-side traders MiFID II compliant, unbundled research through their blotter.
FlexTRADER is a multi-asset execution management system for trading individual securities or portfolios in equities, FX, equity options, futures and fixed income. It provides out-of-the-box cross asset trading strategies which can be customized, global access to broker algorithms, as well as the ability to build proprietary algorithms.
Media Contact: 
Mike Hill
Tel: +44 20 7929 2332 x427
Mobile: +44 7775 923910
mike.hill@flextrade.com