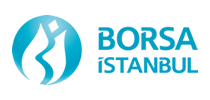 19 April 2016
FlexTrade, one of Asia's most preferred software companies, became a certified member for VIOPFIX API by completing the certification at Borsa İstanbul VIOP. Especially Asian investors are able to get the opportunity to access Borsa İstanbul VIOP more easily with FlexTrade, providing services in many countries from America to Europe and from Middle East to Asia.
Vikas Kedia, Managing Director of FlexTrade EMEA, said, "We are delighted to have achieved certification with Borsa İstanbul. This means that Borsa İstanbul is now able to offer its clients, in Turkey and internationally, broker access for algorithmic trading of derivatives using FlexTRADER, our award-winning cross-asset execution management system."
The connectivity of FlexTrade is expected to further increase Asian investors' interest in Borsa İstanbul VIOP, on its way to become the leading derivatives platform of its region thanks to central counter-party guarantee and increased liquidity as well as wide product range.