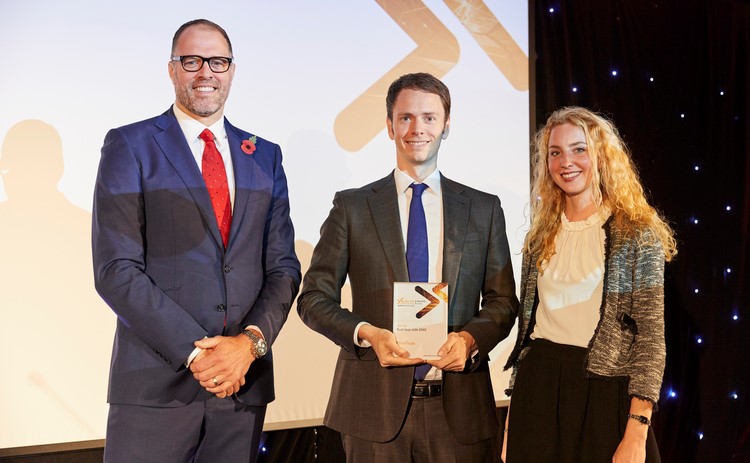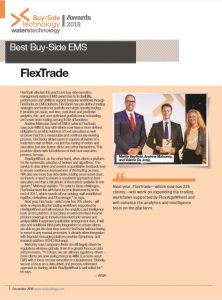 FlexTrade clinches this year's best buy-side execution management system (EMS) award due to its flexibility, performance and ability to support bespoke workflows through FlexTrader, its EMS platform. FlexTrader has pre-defined trading strategies and tactics for portfolio and single-security trading. It provides pre-trade, real-time, post-trade and predictive analytics, risk- and cost-optimized portfolio trade scheduling, and smart order routing, among its list of functions.
Andrew Mahoney, head of EMEA sales at FlexTrade, says post-Mifid II, buy-side clients now have a more defined obligation to provide evidence of best execution as well as prove that it is a measurable and continuously evolving process. FlexTrader allows users to capture all events of a trade from start to finish, not just the routing of orders and execution, but also button clicks and other interactions. This provides clients with full evidence of their best execution process, he says.
Click on image to right to read full report.