TradeTech Asia 2017 Recap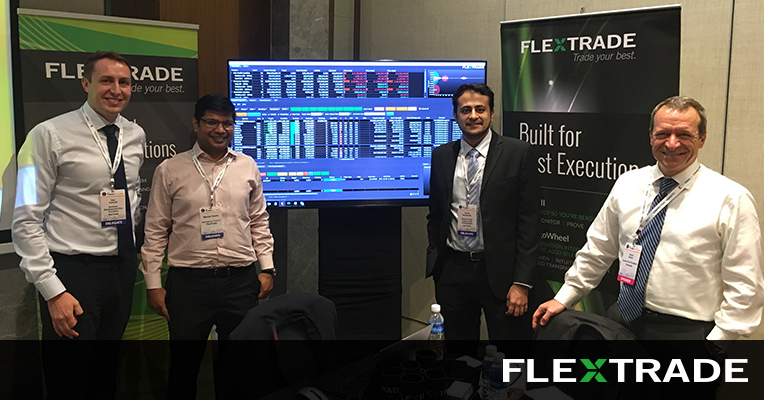 Dan Enstedt, Manish Kedia, Satish Ramanath and Kevin Bilsby
Last month, FlexTrade exhibited at TradeTech Asia at The Hilton, Singapore, alongside more than 250 senior level European leaders in equity trading. Ahead of the conference, TradeTech Asia released the 'Asian Equity Trading and Technology Report', a survey based on 50 profiles which addresses some of the main focus points discussed during the conference.
Key findings from the report state that 70% of attendees believe measuring Best Execution is the key challenge facing their trading desk. Furthermore, being more in line with MiFID II compliance is among the top 10 priorities for the equities trading desk for 2017/18.
FlexTrade aimed to address these key findings during the conference through showcasing their Best Execution Platform. On day 1, FlexTrade hosted a round table at the Technology Evaluation & Benchmarking Focus Day. Here, patrons watched live demonstrations of the FlexTRADER EMS and its features, including FlexAlgoWheel and FlexTCA.
Additionally, the team showcased actionable IOI functionality within the FlexTRADER EMS, which you can read more about here.
For further information about FlexTrade's trading solutions, please contact us at sales_apac@flextrade.com.