Algorithmic Trading: FX Algos Gain Traction

November 2015
FlexTrade's David Ullrich, Senior Vice President, FX, recently spoke with FX-MM's Francis Faulds about the current trends and role of algorithms (FX algos) in the FX market.
From the article:
Former currency trader, David Ullrich, Senior Vice President at FlexTrade, says that FX has evolved greatly over the past 15 years in terms of transparency and accessing the market more efficiently. He believes the most significant trend that is evolving is the levelling of the playing field as execution management systems (EMS), like FlexTrade, mean that buy-side participants are less beholden to the sell-side to manage the quality of their execution, and they are being given the tools to manage that execution themselves. "This is a significant dynamic change to the FX marketplace, and a radical departure from the execution available to the buy-side in the past," says Ullrich.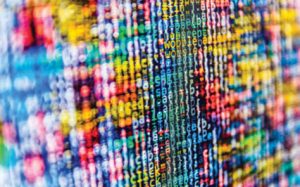 He adds: "Algos are really just the first step in allowing the buy-side to control the quality of their execution going forward." Minimising the market impact of the trade with the use of execution algorithms significantly reduces the transaction costs of the overall execution. Furthermore, EMS are conn – ecting the buy and sell-side and enabling trades to be efficiently executed over voice, streaming, RFQ, benchmark and algorithmic execution, brought together under one holistic trade process, something that Ullrich says was not possible until about two years ago.
"The buy-side is no longer wholly depend – ant on the sell-side trader, and as a result, transaction costs generally have gone down," says Ullrich. However, he adds, algorithmic trading does not manufacture liquidity and illiquid currency pairs, at times when liquidity is under-represented, remain so. By providing the connectivity between the buy-side and sell-side, to both ECNs and liquidity providers, FlexTrade is playing an important role as this new model evolves in the FX market.